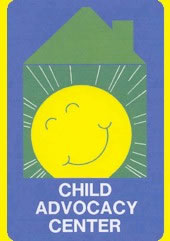 1351 Springhill
Mobile, AL 36604
(251) 432-1101
---
Helping to change the world...one child at a time.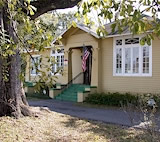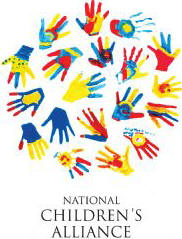 Accredited Member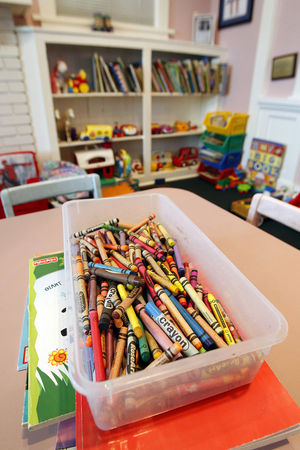 The mission of the Child Advocacy Center (CAC) is to be the Mobile community response to the problem of child abuse. Abused children are interviewed here by a specialized, trained team of professionals. Children and their non-offending family members are referred for counseling and prepared for the criminal justice process. Also provided are educational and training programs in child abuse awareness and prevention.

Our goal is to provide a wide range of services in one central location to sexually abused and/or severely physically abused children and their non-offending family members so that they may begin their healing process, and to provide education and training in order to increase the public awareness of child abuse which will aid in the prevention of child abuse.

Child Advocacy Center June 20, 2013

The non-profit Child Advocacy Center opened its doors March 1, 1988, to aid victims of child abuse. Crayons, coloring books and toys greet young clients at the facility June 20, 2013, in Mobile, Ala. Read the Article...



In the friendly, comfortable environment of the Child Advocacy Center, there are 28 professionals from 7 different agencies working together as a team so that these young victims of crime can come to one central location and receive all of the help and services they might need. Law enforcement officers from the Mobile Police Department, Prichard Police Department, and the Mobile County Sheriff's Office work together with child abuse investigators from the Department of Human Resources to investigate reports of child abuse. They conduct joint interviews with victims, family members, and witnesses in the field as well as in specially designed rooms for different aged children here at the CAC. A Forensic Medical Doctor conducts examinations at the University of South Alabama's Children's Medical Center Outpatient Clinic to secure evidence. The Assistant District Attorney, Trial Coordinator, and Victim Witness Advocates provide the victim and families with court preparation and prosecution services. Therapists and a Family Advocate work at the CAC to provide extended assessments, individual, group and family counseling as well as a mothers' support group and a wide range of services for families.


---


REGIONS PRIVATE WEALTH MANAGEMENT PRESENTS:

"A CANDLELIT EVENING TO CELEBRATE THE 30TH ANNIVERSARY OF THE CHLID ADVOCACY CENTER"

Regions Private Wealth Management is the title/presenting sponsor of "A Candlelit Evening" to Celebrate the 30th Anniversary of the founding of Child Advocacy Center to be held Thursday, October 15th from 6:00 – 8:00 p.m. at the home of Judy and Robert Campbell at 28 Kingsway in Spring Hill. "A Candlelit Evening" promises to be a wonderful event of beautiful candles inside and out reflecting the truth that light overcomes darkness and the need for the Child Advocacy Center which helps abused children overcome their darkness with healing light. Exquisite food catered by Clifton Morrissette, along with craft beers and wines and a bar with favorite drinks will make this evening the fall social event of Mobile and Spring Hill!
Joe Bullard Automotive, Inc. is the evening's Silver Sponsor, and Lamar Advertising is the Bronze Sponsor.
The Campbell's two-story French Country home has 4,600 square feet and another 1,400 square feet of porches and covered outdoor living space. The beautiful rooms throughout the home state both elegance and function as they welcome family members and guests to relax and enjoy. Parking for the "A Candlelit Evening" will be available at the Grace Bible Church, 4500 Bit & Spur Road, with a shuttle service to the home.
The cost of this "dressy-casual" event will be $100 per person. Funds raised will benefit the Child Advocacy Center, our community's response for coordinating services and interventions in cases involving child sexual and severe physical abuse. Reservations for "A Candlelit Evening" are limited and are required. Please mark your calendars now and call the Child Advocacy Center at 432-1101 to place your names on the reservation list or email Elaine Henderson at the Center at
ehenderson@cacmobile.org
.
Deadline for reservations is October 7th
.
---



Saturday March 19, 2016
Cathedral Square - Mobile, AL
10:00am - 2:00pm

Cunningham Bounds, LLC presented the First Downtown Cajun Cook Off on Saturday, March 19, 2016 to benefit the Child Advocacy Center.