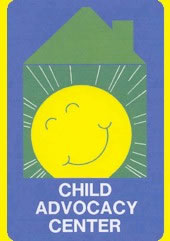 1351 Springhill
Mobile, AL 36604
(251) 432-1101
---
Helping to change the world...one child at a time.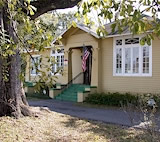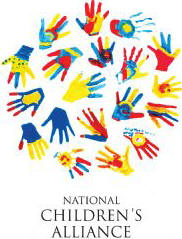 Accredited Member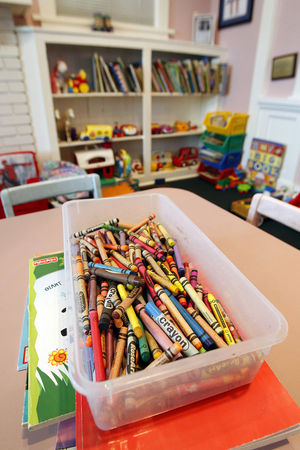 The mission of the Child Advocacy Center (CAC) is to be the Mobile community response to the problem of child abuse. Abused children are interviewed here by a specialized, trained team of professionals. Children and their non-offending family members are referred for counseling and prepared for the criminal justice process. Also provided are educational and training programs in child abuse awareness and prevention.

Our goal is to provide a wide range of services in one central location to sexually abused and/or severely physically abused children and their non-offending family members so that they may begin their healing process, and to provide education and training in order to increase the public awareness of child abuse which will aid in the prevention of child abuse.
Child Advocacy Center June 20, 2013

The non-profit Child Advocacy Center opened its doors March 1, 1988, to aid victims of child abuse. Crayons, coloring books and toys greet young clients at the facility June 20, 2013, in Mobile, Ala. Read the Article...



In the friendly, comfortable environment of the Child Advocacy Center, there are 28 professionals from 7 different agencies working together as a team so that these young victims of crime can come to one central location and receive all of the help and services they might need. Law enforcement officers from the Mobile Police Department, Prichard Police Department, and the Mobile County Sheriff's Office work together with child abuse investigators from the Department of Human Resources to investigate reports of child abuse. They conduct joint interviews with victims, family members, and witnesses in the field as well as in specially designed rooms for different aged children here at the CAC. A Forensic Medical Doctor conducts examinations at the University of South Alabama's Children's Medical Center Outpatient Clinic to secure evidence. The Assistant District Attorney, Trial Coordinator, and Victim Witness Advocates provide the victim and families with court preparation and prosecution services. Therapists and a Family Advocate work at the CAC to provide extended assessments, individual, group and family counseling as well as a mothers' support group and a wide range of services for families.

Upcoming CAC Events
---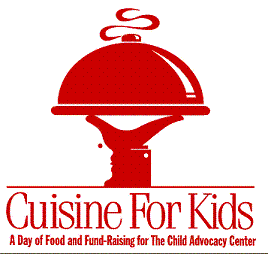 Click here for Flyer Information
Cuisine for Kids, a fundraiser to benefit the Child Advocacy Center will be held on Tuesday, January 31, 2017. Area restaurants will participate by donating a portion of their proceeds to the CAC to help fund much needed services for children who have been sexually abused or severely physically abused. CAC Board Member, Austin Key is Chairman of the event. This day of food and fundraising offers local restaurants an opportunity to demonstrate their commitment to fight child abuse in our community. A wide variety of cuisine will be offered.
Sponsors
include Budweiser-Busch Distributing Company and WKSJ Radio. If you would like to become a sponsor or have your restaurant participate please call the CAC 251-432-1101 for more information. Please help the CAC by stepping up to the plate and dining at participating restaurants on Tuesday, January 31, 2017.
---


Saturday March 18, 2017
Cathedral Square - Mobile, AL
10:00am - 2:00pm

Cunningham Bounds, LLC presents the Downtown Cajun Cook Off on Saturday, March 18, 2017 to benefit the Child Advocacy Center.

Click here to buy tickets online
or
Ticket Sales Locations:
Both BugMaster locations in Mobile and Baldwin County
Mellow Mushroom Midtown, Mellow Mushroom Old Shell Rd
& Moe's Original Bar B Que 701 Springhill Ave.


On-Line Ticket Sales Will End On Friday, March 17th at 4:00 p.m.