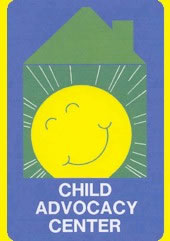 1351 Springhill
Mobile, AL 36604
(251) 432-1101
---
Helping to change the world...one child at a time.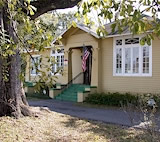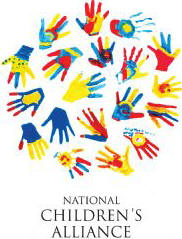 Accredited Member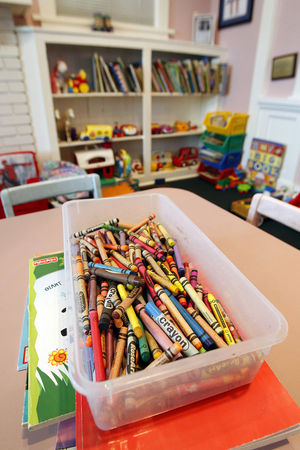 The mission of the Child Advocacy Center (CAC) is to be the Mobile community response to the problem of child abuse. Abused children are interviewed here by a specialized, trained team of professionals. Children and their non-offending family members are referred for counseling and prepared for the criminal justice process. Also provided are educational and training programs in child abuse awareness and prevention.

Our goal is to provide a wide range of services in one central location to sexually abused and/or severely physically abused children and their non-offending family members so that they may begin their healing process, and to provide education and training in order to increase the public awareness of child abuse which will aid in the prevention of child abuse.

Child Advocacy Center June 20, 2013

The non-profit Child Advocacy Center opened its doors March 1, 1988, to aid victims of child abuse. Crayons, coloring books and toys greet young clients at the facility June 20, 2013, in Mobile, Ala. Read the Article...



In the friendly, comfortable environment of the Child Advocacy Center, there are 28 professionals from 7 different agencies working together as a team so that these young victims of crime can come to one central location and receive all of the help and services they might need. Law enforcement officers from the Mobile Police Department, Prichard Police Department, and the Mobile County Sheriff's Office work together with child abuse investigators from the Department of Human Resources to investigate reports of child abuse. They conduct joint interviews with victims, family members, and witnesses in the field as well as in specially designed rooms for different aged children here at the CAC. A Forensic Medical Doctor conducts examinations at the University of South Alabama's Children's Medical Center Outpatient Clinic to secure evidence. The Assistant District Attorney, Trial Coordinator, and Victim Witness Advocates provide the victim and families with court preparation and prosecution services. Therapists and a Family Advocate work at the CAC to provide extended assessments, individual, group and family counseling as well as a mothers' support group and a wide range of services for families.


CHILD ADVOCACY CENTER CHARITY GOLF TOURNAMENT



The 2014 CAC Charity Golf Tournament will be held at "Robert Trent Jones" Magnolia Grove Golf Course on Friday, November 7, entries must be received no later than October 20. Play will begin at 8:00 a.m. with a shot gun start. The format is a 4 person scramble, Team prizes include: 1st, 2nd, and 3rd, closest-to-hole, longest drive, and numerous door prizes. Food and beverages will be provided on the course. Entry fee is $75 per person and ($300 a team). Grand Isle Shipyard and Chevron Gulf of Mexico are the Lead Sponsors and additional sponsorships are available. Palmer's Toyota Super Store is the Hole-In-One sponsor. Contact tournament chairmen Kevin Moore, 251-689-4378, moorekt@chevron.com, Mike Williams 251-662-7740, moodyprice@gmail.com or Scott Cunningham 251-214-6634 SGSD@chevron.com.
---
HANCOCK BANK PRESENTS HOLIDAY CHEER AT THE BULL

Hancock Bank presents HOLIDAY CHEER AT THE BULL to benefit the Child Advocacy Center on Sunday, December 14th from 4:00 p.m.-7:00 p.m. The Bull Cantina and Grill will host the event at at 609 Dauphin Street in downtown Mobile. Other sponsors include: Lite Mix 99.9 Radio, Moore Law Firm, Norton Lilly International, Poarch Band of Creek Indians, South Alabama Trial Lawyers, and Wendell Quimby, The event will feature samplings of The Bull's southwestern signature dishes and wines to taste, along with a select live auction of holiday gifts and live music by Jerry Squires. Tickets are available at The Bull and the CAC for $35 each. Call 432-1101 for details or www.cacmobile.org and on facebook. Some auction items are: Santa Baby Package, Jingle Bell Package, Girly Girl package, Manly Man package, and a Mistletoe Package.